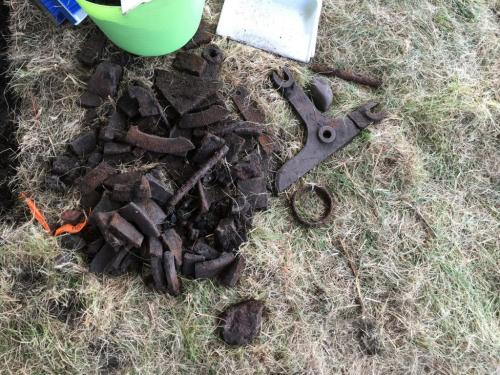 Sat. May 27 10:00 - 3:00 pm
Join us to get dirty learning more about archaeology! Whether or not you participated in unearthing hundreds of iron bits and pieces from our historic iron foundry site last September, you will have fun rubbing elbows with archaeologists and enthusiasts removing the dirt from these treasures. They need a gentle touch, so we will be using only toothbrushes for dry cleaning. Once cleaned, the identification process can begin. It is our hope these objects will tell us more about what went on in a Nova Scotia iron foundry in the 1800s.
No experience or registration is necessary. Just drop by. Admission is free and materials are supplied.
Please note this event is not suitable for anyone with a dust sensitivity or children younger than 5 years.
Any questions? Contact us at industry@novascotia.ca or call 902-755-5425.
This event is delivered in partnership with Industrial Heritage Nova Scotia and the NS Archaeology Society.