Monday, February 15th, 2021
Celebrate Heritage Day with FREE admission from 10 am to 4 pm at the Museum of Industry.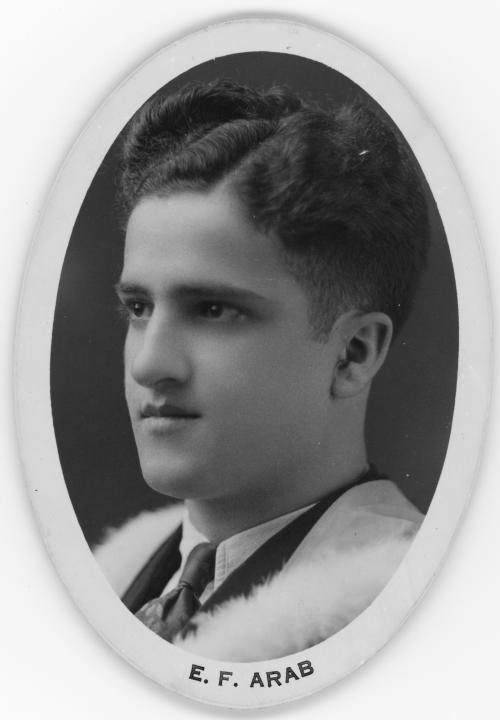 Edward Arab Dal Grad Photo, Photo Credit Beaton Institute
This year Nova Scotia's honouree is Lieutenant Edward Francis Arab. Edward was the grandson of some of the first Lebanese immigrants to Halifax. A graduated from Dalhousie University law school, he opened his own practice and quickly gained a reputation of accepting cases that addressed issues of prejudice and racism.
Edward was proud of his Lebanese heritage, spoke Arabic and in 1938 helped to found the Canadian Lebanon Society, serving as their first President. The Society continues today to share and celebrate Lebanese heritage and culture.
During the Second World War, Edward volunteered for active service in 1942. He was assigned to the Lincoln and Welland Regiment, a part of the Canadian Infantry Corps where he participated in two years of training. Edward died serving his county in Holland on October 25, 1944.
His life and contributions were celebrated in 1949 through the naming of a street in his honour. Edward Arab Avenue is in the Westmount area of Halifax.
To commemorate the contribution made by Edward, and others during the Second World War, visitors can see a display of uniforms worn by the Canadian Army and specifically the North Nova Highlanders during the Second World War. During the day enjoy a chat with our special visitors, Veterans from the Canadian Military.
To keep our visitors safe, social distancing rules are in effect and most of our interactive exhibits are not available.
But there's still lots to see and do. Our permanent exhibits and gift shop are open. You can also see demonstrations of our Machine Shop, Sawmill, and Printing Press, scheduled throughout the day.