Saturday, March 11th, 2017

to

Sunday, March 19th, 2017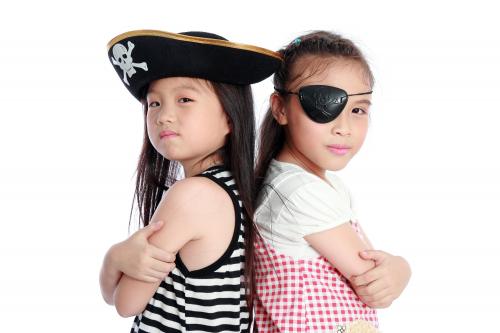 NEW DAY FOR PIRATES!
Due to the nasty weather forecasted for Wednesday, Pirates of Halifax will be shivering timbers at the Museum on Saturday, March 18th instead, from 1-4 pm. Storytime 2:00 – 2:30pm. Wednesday's event is cancelled.
Saturday March 11th to Sunday March 19th 9:00 – 5:00, except Sundays 10:00 – 5:00pm.
Regular admission fees apply.
Real pirates!
Real parrots!
Piles of plunder!
Ahoy mateys! Our crew searched the seven seas for the best buccaneer's fun and adventure. Climb aboard our pirate ship to search for buried treasure. Test your skills as a true pirate. Can you raise the sails? Hit your target when you fire the cannon? Or maybe your misdeeds will mean you will be walking the plank!
Here is our line-up of pirate pleasures for March Break:
Special Features
1) The Pirates of Halifax
Join Pirate Captains "Jack Sparrow" and "William Turner" for swashbuckling fun. The famous buccaneers will be available for photos and story times on selected dates.
Dates:   Saturday March 11, 1:00 – 4:00 pm          Story Time: 2:00 – 2:30 pm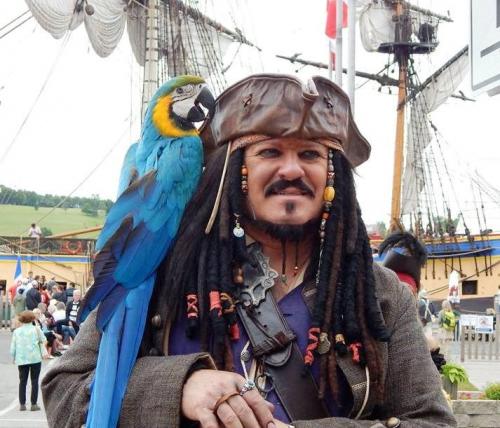 Photo courtesy of Dwight Parker
2) Parrots
Can you imagine a pirate without a parrot? Meet our special guests, blue and gold macaws Bugsy and Caruso, who will be chatting with our visitors all week. On selected dates, join owner Diane Cooke for a close-up conversation with her red macaw Zora.
Dates:   "Bugsy" and "Caruso":   Daily, Saturday March 11 - Sunday March 19, 9:00 - 5:00
Diane Cooke and "Zora":  Saturday March 11, 10:00 - 3:00
                                             Sunday March 19, 10:00 - 3:00
Activity Stations
Pirate Ship - Find your sea-legs as you explore the high seas on our Pirate Ship.
Sails and Flags – Heave ho! Practice your seacraft as you hoist the yardarm, raise sails and flags, and tie knots.
Dress-Up Theatre - Join Museum staff to create a pirate adventure of your own, and act it out in costume.
Pirate Games – For younger visitors. Try walking the plank, or toss a ring on to a pirate's hook.
Cannon Challenge - Ready, Aim, Fire! Can you hit the target with our spring-loaded cannon?
Self-directed Fun
Virtual Sandbox - Build mountains and valleys, rivers and lakes, and watch as the topography changes as you move the sand!
Treasure Hunt - X marks the spot! Follow our treasure map through the Museum galleries to find clues and win a prize.
Craft - Make and decorate a pirate hat to wear at the Museum, and take home.
Lego Table - Always a popular activity to get creative.
Kids' Train - A favourite with regular visitors, all aboard the train cars for great imaginative play.
Small Kids Area
A quieter area for children 5 and under, with activities, coloring tables and soft blocks.