Held Over!
Until Jan 29, 2021 
Monday to Friday 10 am to 4 pm
Stroll along the streets of "Tiny Tinsel Town, full of wintery scenes that evoke wonder and delight.
Free admission to visit "Tiny Tinsel Town" until Jan 29, 2021.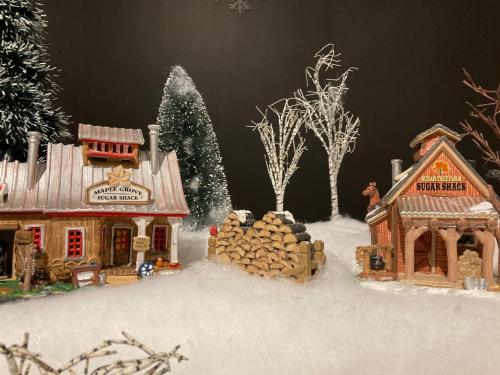 Museum staff have fondly created a wonderland of wintry towns and miniature festive settings to be enjoyed by the whole family. The 8' ski hill for tiny skiers is a must-see!  Will you think about the Holiday Classic, "A Christmas Carol" when you see the Victorian Christmas scene? Can you find the hockey rink to remember your own backyard experiences? Look out for the Grinch ™! Guaranteed to be lots of fun for the kids and sure to get you in the mood for the holiday season. 
New this year is "Winter in Nova Scotia", a collection of traditional of winter activities Nova Scotians love to enjoy.  Find the choose-and-cut Christmas tree farm, can you smell the boiling maple syrup, there's ice fishing and even a bear in the woods.