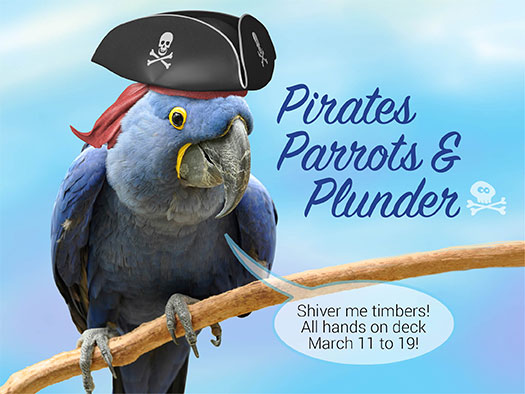 ​
March Break
Avast ye landlubbers! There are squawking parrots and shifty pirates and fun for all at our March Break event!
NEW DAY FOR PIRATES!
Due to the nasty weather forecasted for Wednesday, Pirates of Halifax will be shivering timbers at the Museum on Saturday, March 18th instead, from 1-4 pm. Storytime 2:00 – 2:30pm. Wednesday's event is cancelled.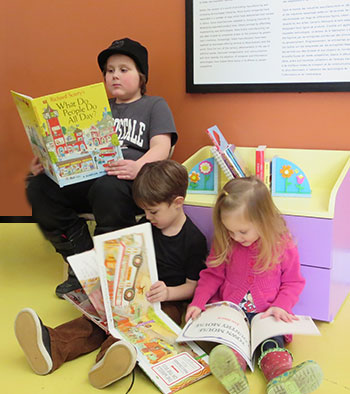 ​
While parents and grandparents explore our exhibits, there are activities throughout to keep the younger crowd busy.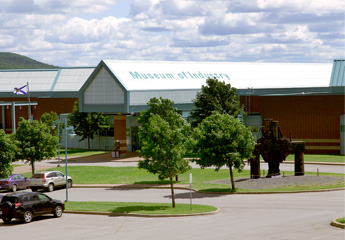 Who we are
One of Canada's few comprehensive industrial museums, the Nova Scotia Museum of Industry tells the story of work and workers. Here you will find technology, steam engines and locomotives, cars and coal mining. Children will love the hands-on fun, the trains, and the demos. Find the true meaning of "made in Nova Scotia" at the Museum of Industry. 
Delayed opening
The Museum of Industry will delay opening until 1 pm, Thursday March 23, 2017 due to the weather conditions.
Hours
November to April 30
Monday to Friday, 9am to 5pm
Closed weekends
Admission
Adults $8.90 
Children $3.90 (ages 6 thru 17yrs)
Children under 5yrs are Free! 
Seniors $5.30 (65yrs & over)
Family $18.35 (2 adults & their children under 18yrs) 
Be social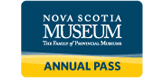 Unlimited Visits
Come for an hour or stay for the day.  The choice is yours with a Nova Scotia Museum Annual Pass.