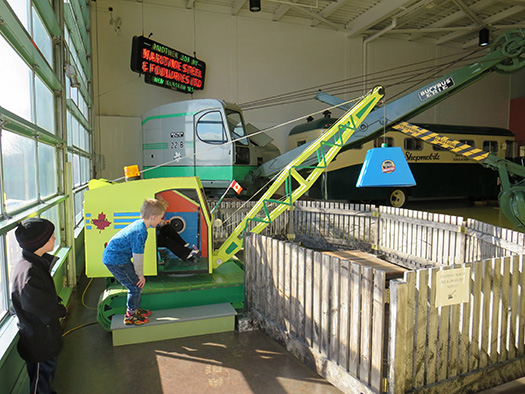 Come play on our newest addition: Hughie the Crane
Come explore Atlantic Canada's largest museum to discover the people, places and machines of Nova Scotia's industrial past. Push, pull, lift, drop and laugh as you enjoy acres of exhibits and interactive displays that highlight how technology – and people – worked throughout this province's history.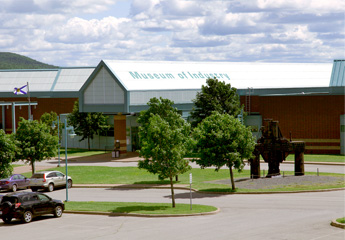 Who we are
One of Canada's few comprehensive industrial museums, the Nova Scotia Museum of Industry tells the story of work and workers. Here you will find technology, steam engines and locomotives, cars and coal mining. Children will love the hands-on fun, the trains, and the demos. Find the true meaning of "made in Nova Scotia" at the Museum of Industry. 
Hours
May 1st to Oct 31st
Mon-Sat 9 am to 5 pm
Sun, 10 am -5 pm (July 1 to Oct 31)
View our seasonal hours
Admission
Adults $8.65
Children $3.80 (6 to17yrs)
Children under 5yrs are Free!
Seniors $5.15 (65yrs +)
Family $17.80 (2 adults & their children under 18yrs) 
Be social