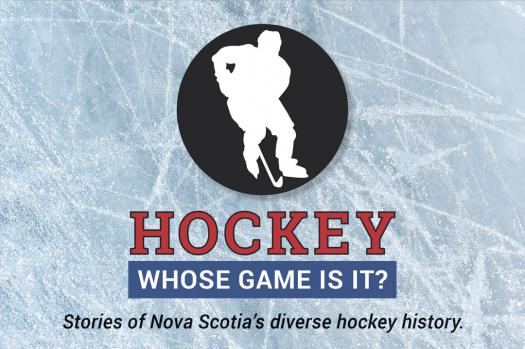 Hockey Whose Game Is It?
Tells the stories of Nova Scotia's diverse hockey history. From the late 1800's to the present day, meet some of the people and communities who have made hockey what it is today.
Opens May 19 until September 12, 2022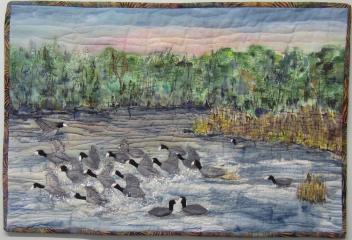 ​
A commotion of Coots, Cathy Drummond
Commotion
Commotion, is a juried exhibition of 27 art quilts that invites viewers to enjoy a diversity of piece with an interesting and unusual use of fabric in the broadest sense by Atlantic members of the Studio Art Quilt Associates (SAQA). This travelling exhibit for fine textiles and fibre art provides a timely perspective on our Canadian cultural identity. On display until July 29, 2022.

Museum of Industry 
One of Canada's few comprehensive industrial museums, the Nova Scotia Museum of Industry tells the story of work and workers. Here you will find technology, steam engines and locomotives, cars and coal mining. Children will love the hands-on fun, the trains, and the demos. Find the true meaning of "made in Nova Scotia" at the Museum of Industry. 

Kids & Families
Lots of kid-friendly fun found here!
Kids' train is temporarily unavailable.  
Be social

Hours
Monday to Sunday 9:30am to 4:30pm
Admission
Adults $8.90 
Children $3.90 (ages 6 thru 17yrs)
Children under 5yrs are Free! 
Seniors $5.30 (65yrs & over)
Family $18.35 (2 adults & their children under 18yrs)
School group rate: $3.90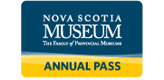 Unlimited Visits
Come for an hour or stay for the day.  The choice is yours with a Nova Scotia Museum Annual Pass.