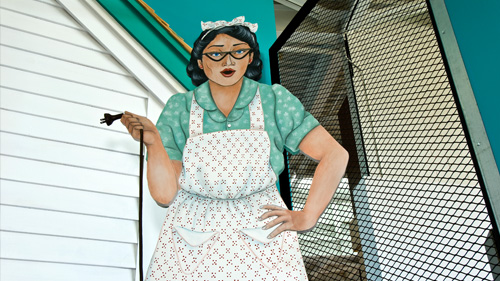 You might be surprised to know that the Museum of Industry is not about rusting hunks of metal and complicated explanations of how things were made. Our visitors connect with the stories of people just like their grandparents and parents who worked hard, faced tough times, and used tools and machines to increase the prosperity of companies, their communities, and sometimes even themselves.
Take a journey through Nova Scotia's past to discover how different work and working conditions used to be, how technological advancements changed how we worked and what was made, and removed workplace hazards or created new ones.
Find out what happened in Nova Scotia, where an abundance of coal, the fuel of the Industrial Age, powered a province.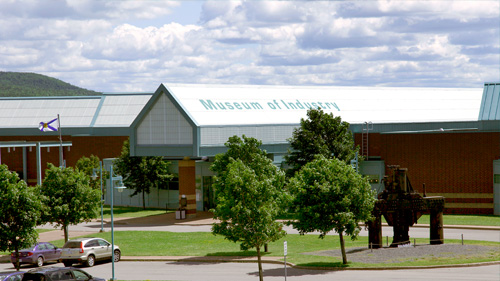 KEY THINGS TO KNOW ABOUT THE MUSEUM OF INDUSTRY:
We are located in an urban area 165 km (103 miles and 2 hours) northeast of Nova Scotia, Canada's capital of Halifax.
We are easy to get to because we are just off the main highway (Trans-Canada 104) that runs from the border with New Brunswick to Cape Breton Island and are a direct route from Halifax.
We are located here because it is a part of Nova Scotia rich in industrial history associated with coal mining, steel production, manufacturing and ship building.
Parking is free and easy and we have lots of room for large vehicles.
We are open year-round.
We are accessible and offer bilingual (French) signage and service.
There are restaurants and motels nearby if you want to make our community a destination or stop-over on your way to or from Cape Breton or Prince Edward Island (PEI).
There are also some great beaches and other museums in the area.
Admission is charged.
We are big - you can easily spend 2 hours or more discovering, enjoying, and learning.
There is lots of room for kids to stretch their legs and the little ones will especially love our locomotives and trains, both miniature and full- size.
Bigger kids and adults enjoy our hands-on opportunities and demonstrations.
Seniors may find they have a trip down memory lane in the exhibits dedicated to Nova Scotia since 1925.
We have a unique gift shop with many items made in Nova Scotia.
We are a family of 28 quality museums called the Nova Scotia Museum, operated by the Government of Nova Scotia and spread across Nova Scotia.