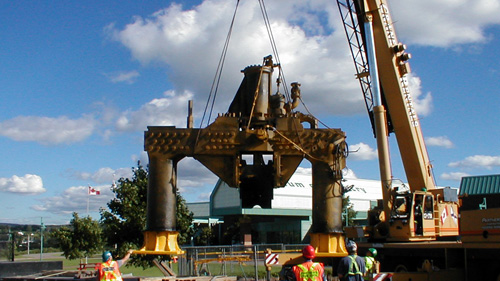 Dedicated to the story of Nova Scotia work and workers, we strive to explain how this place was affected by the opportunities and challenges of the Industrial Age and how that helps us understand where we are today and how we might prosper in the future.
Original Mission Statement
"The Museum of Industry exists to inform Nova Scotians and the Province's visitors of Nova Scotia's industrial past, to foster a keener appreciation of present day industry, and to stimulate an awareness of the industrial potential of the future." (Barry Lord and Gail Dexter Lord, Nova Scotia's Museum of Industry. A Plan for Implementation, (1984)).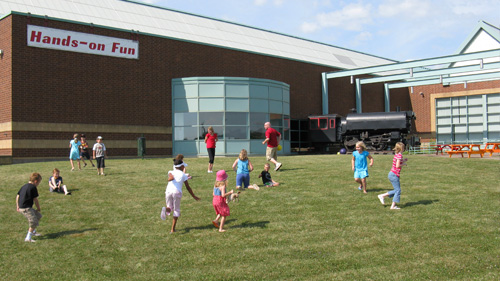 Mandate and Mission (2009)*
To present the stories of Nova Scotia's industrial past, thereby promoting an understanding of how Nova Scotia evolved from an essentially rural colony of farmers, fishermen and craftsmen into a provincial society with a vibrant industrial economy, based on mining and manufacturing.
To explain how changing technologies determined the location of communities and the nature of work.
To show how industrialization has affected the economic and social fabric of Nova Scotia and the relationships between citizens.
To provide explanations as to why Nova Scotia's apparent industrial strength diminished over time, and the different initiatives taken to reverse this reality.
To encourage an understanding and appreciation of the province's industrial character today and its potential for the future.
To disseminate information and promote the results of modern research about Nova Scotia.
* Excerpt from Nova Scotia's Heritage: An Interpretive Master Plan, Nova Scotia Museum (March, 2009), p. 191

Our Functions:
Museum (collection, exhibits, programs, events, research library, public enquiries, acquiring and disseminating new knowledge)
Cultural resource (supporting artists and crafters by partnering in temporary exhibits)
Tourist destination
Community gathering place
Guiding Principles:
A museum not a science centre
Provincial in scope
Focus on the human story – technology supports it
Transportation as it relates to industry
Manufacturing more so than primary industries
Past, present, future
A balanced story, both the light and the dark