Monday, February 18th, 2019
 9 am to 5 pm
Photo courtesy of the Art Gallery of Nova Scotia  
Enjoy family fun and free admission. We are celebrating Nova Scotia's Heritage Day honoree, Maud Lewis, with a hands-on painting activity. You also can find Maud in our special exhibit, Vanguard: 150 years of Remarkable Nova Scotians.  And find lots to do and learn in our permanent exhibits.
Who was Maud Lewis? Maud was born in 1903 in Digby County. She overcame many personal obstacles and extreme poverty to become an innovative artist. Her work shows her cheerful, optimistic spirit and her keen eye for depicting familiar Nova Scotian scenes. Despite a lack of formal training, she became a famous folk artist and her paintings are treasured. Maud is a Nova Scotian to be celebrated and honoured.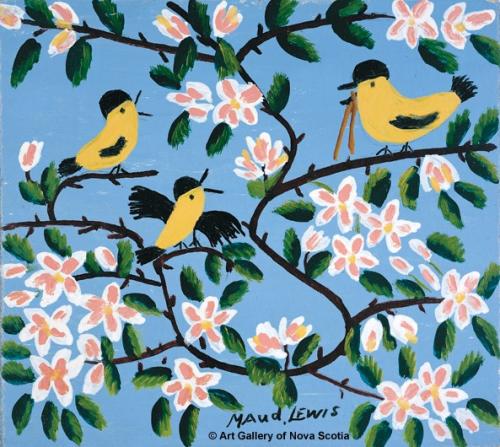 Photo courtesy of the Art Gallery of Nova Scotia
To celebrate Maud Lewis and art, we welcome artist Luke Naylor who will offer a drop-by art activity from 10:00 to 4:00 pm.
Kids can grab a brush and a canvas and create their own art with Luke.