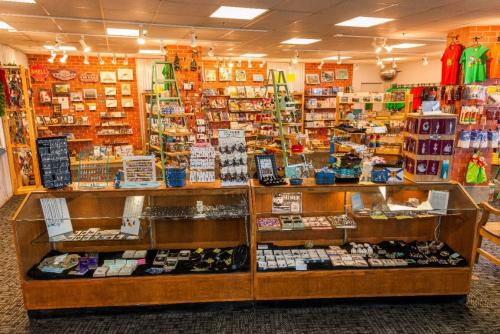 Find that Treasured Memento or Perfect Gift for Someone Special at the Museum Shop!
Open Seven Days a Week throughout October!
Drop by and browse our latest books, toys, treats and local surprises.  New merchandise, including products from throughout Nova Scotia, are arriving all the time! 
What's New at the Museum of Industry?
History Books that tell the tale of events that shaped us as both a Province and as a Country: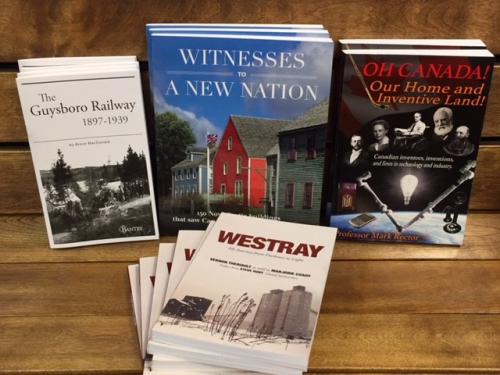 Brand new additions to local artist John Ashton's line of Pictou County Posters, including the stunning "Pictou Landing First Nation":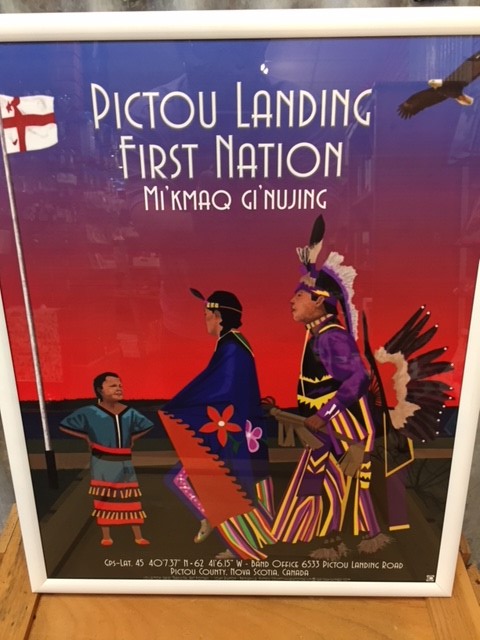 Pictou Landing First Nation artisan Josephine Gould's colourful assortment of dreamcatchers: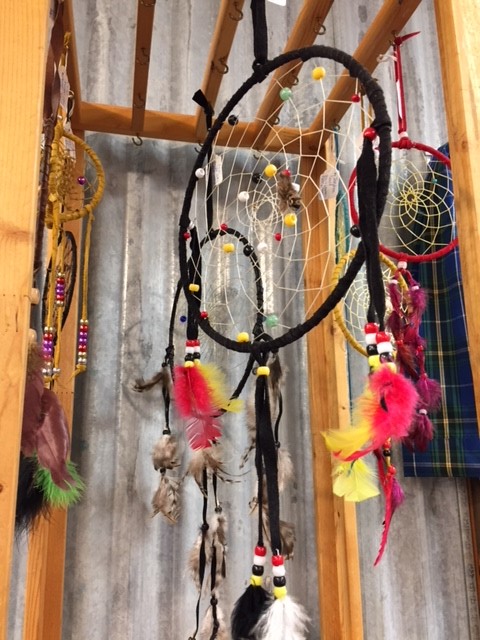 Cape George, Antigonish County's own Lilly Pond Designs and their selection of silver earrings, leather bracelets and notecards: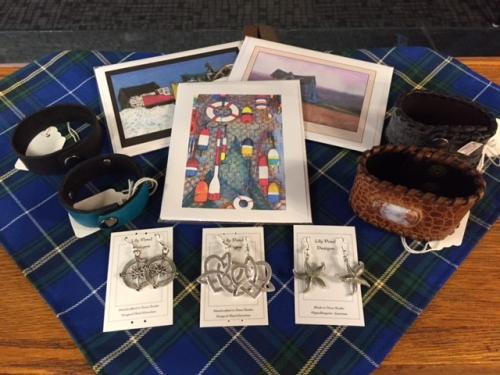 Can You "Dig It?"  Exploration and Discovery Kits that will impress the Junior Archaeologist in any family: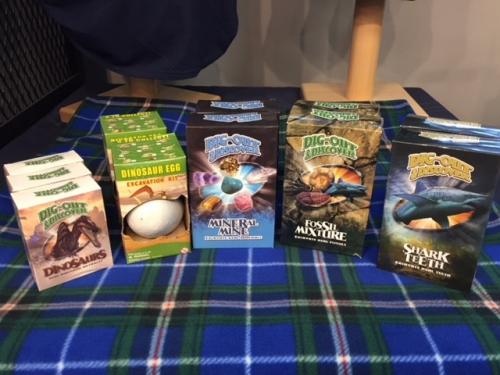 A wide selection of Mahone Bay's famous Amos Pewter ornaments, including the newest member of their annuals' collection, 2018's "Chipmunks"!: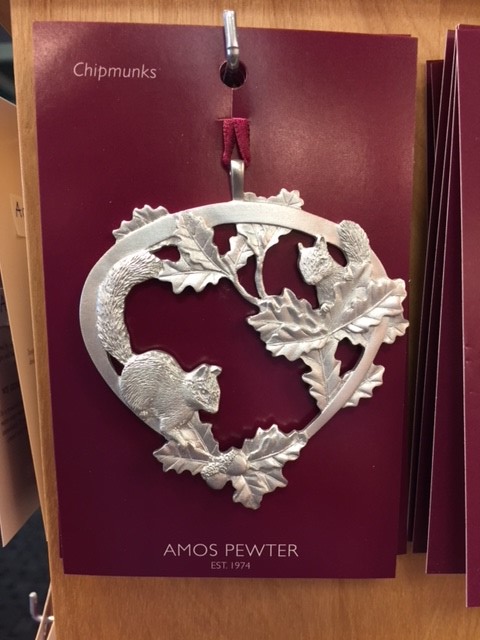 Dartmouth's "Blue Crab Creative" and their intricate line of N.S. Tartan and "Stellarton" License Plate magnets: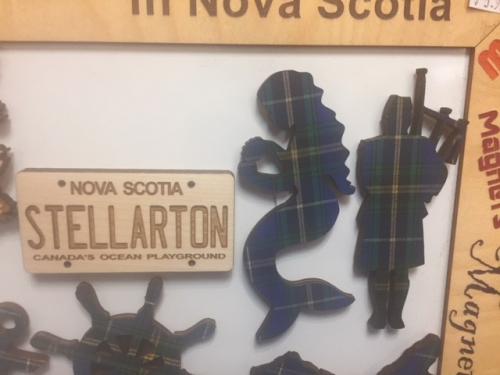 Delicious sweet and salty Popcorn from Pictou County's East Coast Gourmet Popcorn: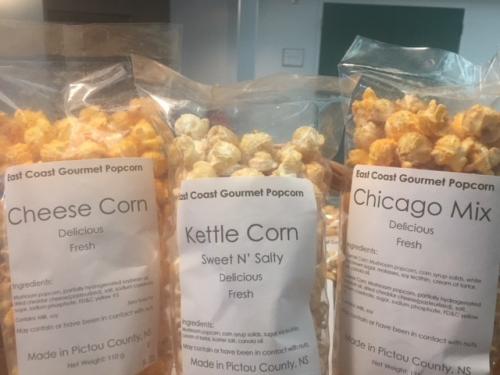 Shop Local
The Museum Shop offers a wide variety of local and unique items that reflect the industrial nature of the Museum of Industry.  Browse our selection of books with a strong local flavor.  Find that one of a kind piece of jewelry or giftware to treasure and make your very own.  Whether you are purchasing a souvenir of your visit or looking for the perfect "Made in Nova Scotia" gift for someone special, the Museum Shop has something for everyone.
The Museum Shop is pleased to offer an array of ever-popular local and Nova Scotia-crafted products.  These include: 
Locally-made shortbread, chocolates and maple syrup
Historic and scenic photographs of Pictou County
Hand-made quilts crafted by local artisans and Museum volunteers
Pictou County and Nova Scotia Tartan clothing and giftware
Local stories and histories penned by area authors
New Scotland t-shirts from Wearwell Garments in Stellarton
Candles, beach glass jewelry and pewter ornaments from Nova Scotia vendors
Souvenirs 
The Museum Shop is always well-stocked with an assortment of souvenirs, perfect for the visitor who wishes to take a piece of Nova Scotia home with them.  These include:
Souvenir napkins, playing cards and tea towels
Magnets, key chains, lapel pins
Nova Scotia themed t-shirts for children and adults
A selection of provincial and Canadian flags and license plates
Postcards and notecards featuring images from across the county and province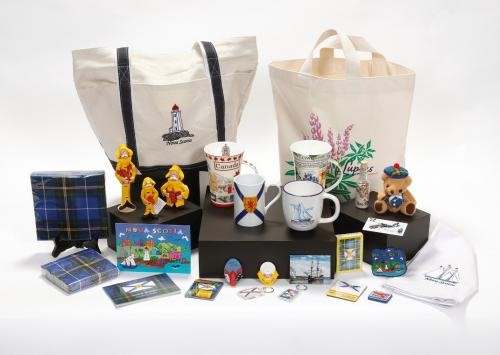 Industrial 
The industrial heritage of Pictou County and Nova Scotia is always on display in the Museum Shop.  Examples of these items include:
"Train" items, including toys, clothing, books, posters and prints
Lost Cod Clothing Co. industrial-themed t-shirts, caps and stickers (including Clairtone, Ferguson Industries, and Sydney Steel)
Books and vintage photographs that detail our region's industrial past
Details
The Museum Shop is open during regular summer hours from 9 am to 5 pm, Monday to Saturday.  The Shop is also open Sundays: in May and June, from 1 pm to 5 pm; and from July to October, from 10 am to 5 pm.
There is no admission charged to visit the Museum Shop.
We accept debit cards, VISA, MC, Canadian and U.S. Currency.
CAA/AAA card holders receive a 10% discount off all store merchandise.