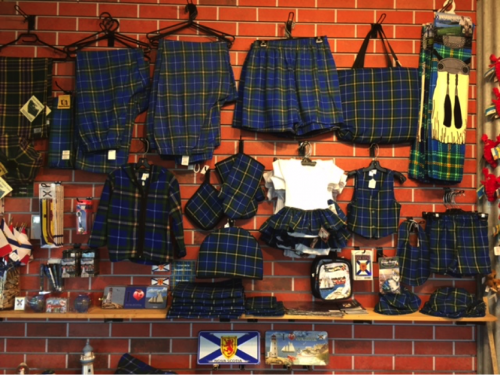 The Museum Shop
Open Monday through Friday
10 am to 4 pm daily
Drop by The Museum Shop and see our latest books, toys, treats and local surprises.  New merchandise, including products from throughout Nova Scotia, are arriving all the time! 
YES – WE'RE OPEN!!!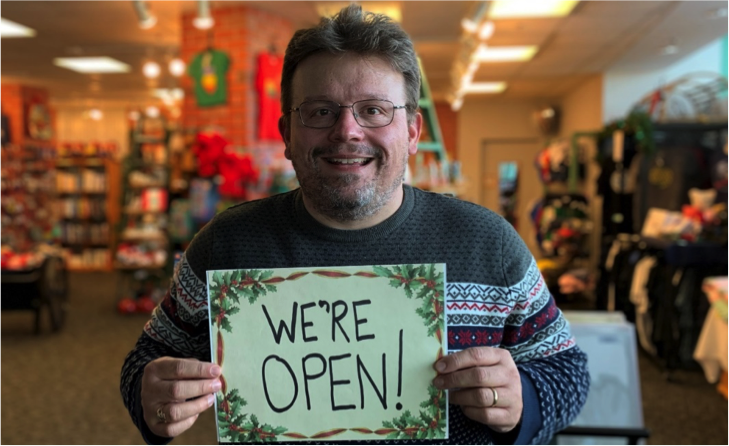 We are please to announce that The Museum Shop has re-opened!  Due to the ongoing COVID-19 pandemic, precautionary measures have been put into place to ensure the safety of shoppers and staff.  These include hand sanitizing before entering the store, a restricted occupancy limit, mask wearing and social distancing protocols, and enhanced cleaning measures.    
AND YES – MASKS ARE BACK!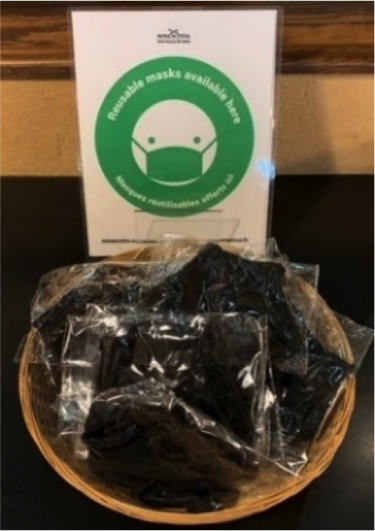 We are also pleased to announce that the Museum of Industry is once again a distribution site for washable, reusable, non-medical masks.  The masks are available free of charge on a first come, first serve basis.  Please note that we only have adult-sizes remaining.  Stop by the Museum and ask our Reception Staff for your complimentary mask. 
"ALL ABOARD!"
March Break at the Museum of Industry
March 13th through 21st, 2021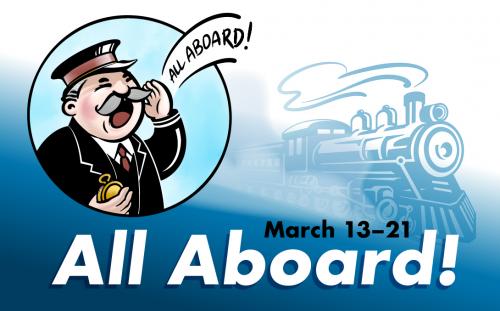 The Museum of Industry is once again pleased to offer our annual March Break tradition!  To keep visitors safe, social distancing rules and public health measures will be in place, and most of our interactives will not be available.  There will, however, still be lots to do and see as this year we celebrate all things "Trains."  And to help visitors find the perfect souvenir to take home with them, the Museum Shop has stocked our shelves with a variety of train-themed books, toys, giftware and more.  Make sure to stop at the Shop and Choo-Choo-choose the perfect memento of your visit!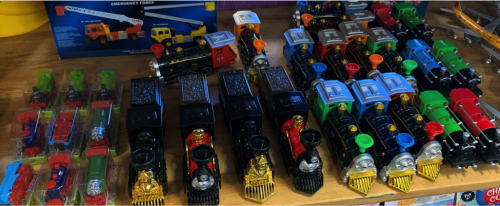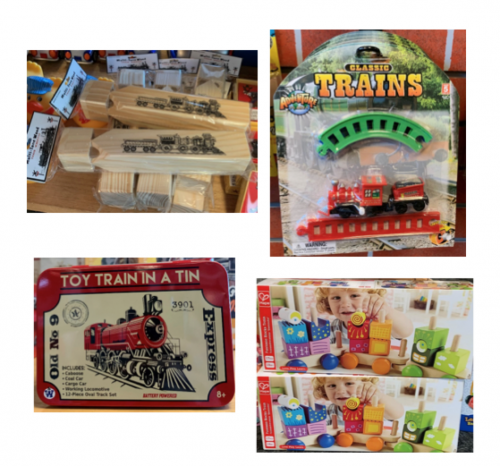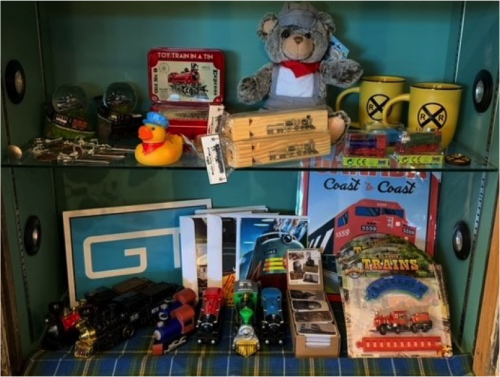 What's New at the Museum of Industry?
Industrial histories, Nova Scotia stories and books from local authors: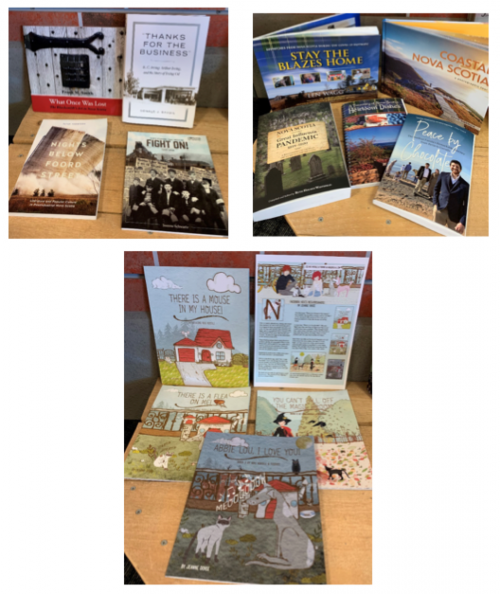 Our wide assortment of toys, including tea sets, colourful kits, plush friends and puzzles: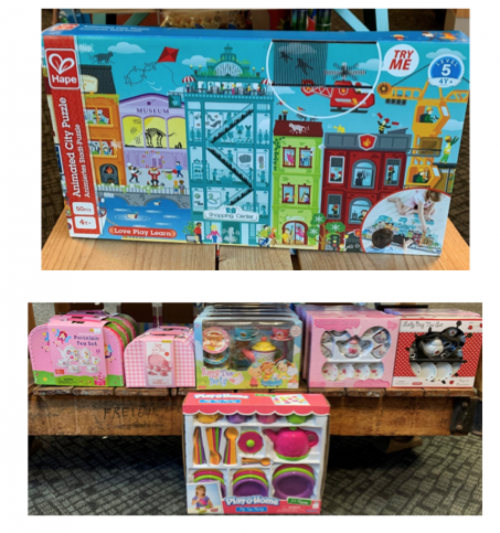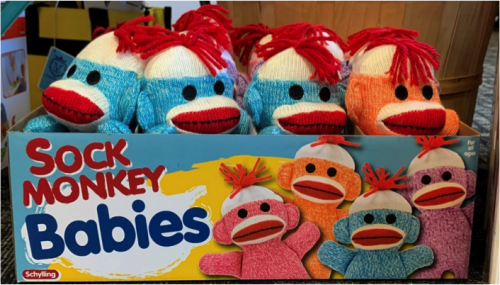 The Museum Shop is pleased to welcome selections of First Nations merchandise from Oscardo and Monague Native Products: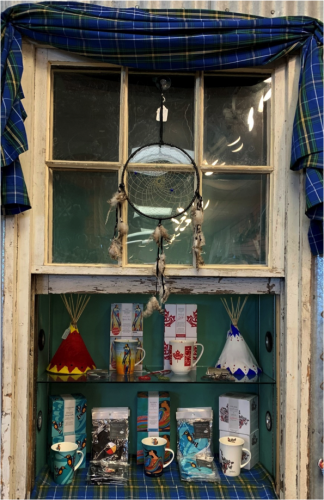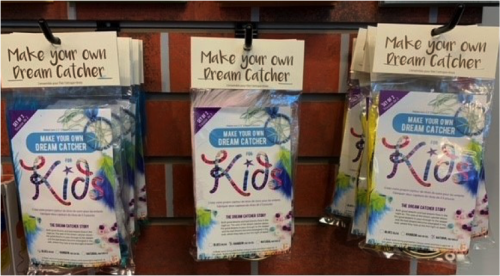 Unique giftware collections, including Oscardo's "Women World War" series and assorted stained-glass figures from Nova Scotia's own Artisans Window Handcrafted Products: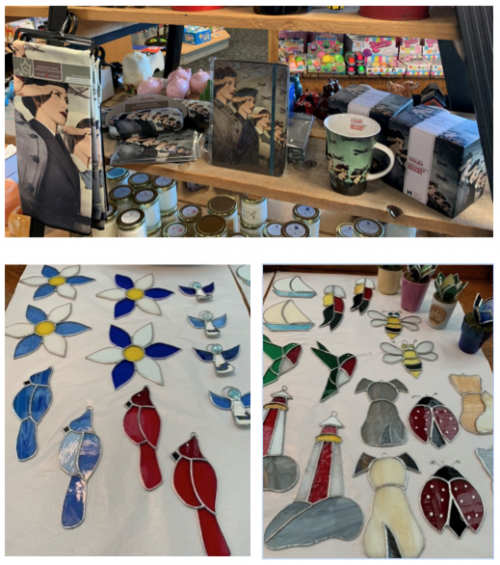 Shop Local
The Museum Shop offers a wide variety of local and unique items that reflect the industrial nature of the Museum of Industry.  Browse our selection of books with a strong local flavor.  Find that one of a kind piece of jewelry or giftware to treasure and make your very own.  Whether you are purchasing a souvenir of your visit or looking for the perfect "Made in Nova Scotia" gift for someone special, the Museum Shop has something for everyone.
The Museum Shop is pleased to offer an array of ever-popular local and Nova Scotia-crafted products.  These include: 
Locally-made shortbread, chocolates and maple syrup
Historic and scenic photographs of Pictou County
Hand-made quilts crafted by local artisans and Museum volunteers
Pictou County and Nova Scotia Tartan clothing and giftware
Local stories and histories penned by area authors
New Scotland t-shirts from Wearwell Garments in Stellarton
Candles, beach glass jewellery and pewter ornaments from Nova Scotia vendors
Souvenirs 
The Museum Shop is always well-stocked with an assortment of souvenirs, perfect for the visitor who wishes to take a piece of Nova Scotia home with them.  These include:
Souvenir napkins, playing cards and tea towels
Magnets, key chains, lapel pins
Nova Scotia themed t-shirts for children and adults
A selection of provincial and Canadian flags and license plates
Postcards and notecards featuring images from across the county and province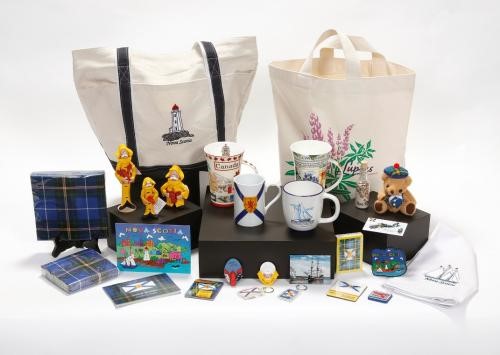 Industrial
The industrial heritage of Pictou County and Nova Scotia is always on display in the Museum Shop.  Examples of these items include:
"Train" items, including toys, clothing, books, and wall plaques
Lost Cod Clothing Co. industrial-themed t-shirts, caps and stickers (including Clairtone, Ferguson Industries, and Sydney Steel)
Books and vintage photographs that detail our region's industrial past
Details
We accept debit cards, VISA, MC, Canadian and U.S. Currency.
CAA/AAA card holders receive a 10% discount off all store merchandise.