A Walk Through Africville. Feel the Comforts of Home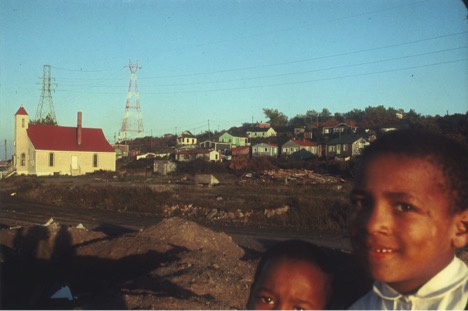 Photo courtesy of the Nova Scotia Archives (Gone but Never Forgotten: Bob Brooks' Photographic Portrait of Africville in the 1960s)
Take a moment to savour the persistent community pride of Africville, Nova Scotia, by strolling A Walk Through Africville. Feel the Comforts of Home on loan from the Africville Museum until February 28, 2020. Be reminded of the symbolic importance of this community, located on the shores of Bedford Basin for more than 100 years. The exhibit offers a time to reflect on the heart-wrenching story of injustice and racism, while reminding us of the strength and resilience of its residents and descendants.
Art In the Hall 6: Dogs Rule
On until Mar. 27, 2020.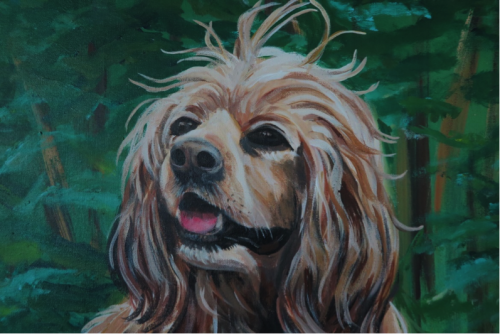 Janet Wallace, Finnegan
Featuring art by Helen Boucher, Hailey Christie, Josée Dessouroux, Jeannie Dorie, Joan Krawczyk, Amy Smith Mason and Janet Wallace, these images capture faces more than a dog could love! A special addition is a sweater made entirely from dog hair.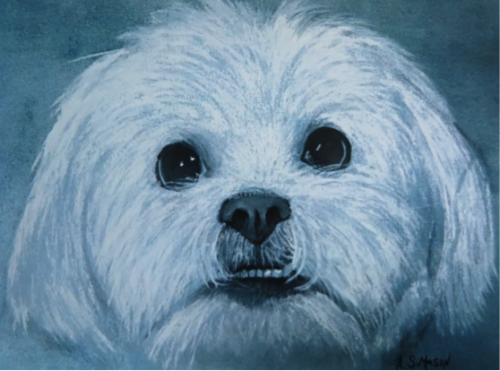 Amy Smith Mason, Bella