Vanguard. 150 years of Remarkable Nova Scotians
January 14 – March 1, 2019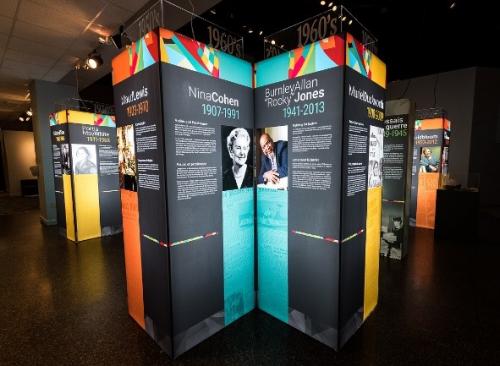 Explore the brief biographies of 32 remarkable Nova Scotians from the past 150 years, whose lives exemplify innovation and change, and champion diversity.
In honour of Canada's 150th celebrations in 2017, the Nova Scotia Museum held a competition to determine which notable Nova Scotians should be showcased in a special exhibit. Historian and writer John Johnston researched a list of potential candidates from each decade from 1867 to 2017.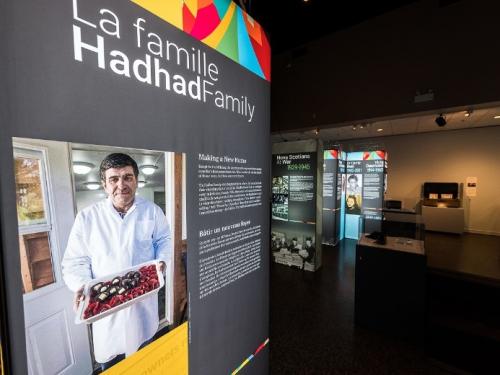 An advisory committee, representing Nova Scotia's diverse communities, selected one individual for each decade and another two that were posted for a public online vote. Forty-five people were considered, all inspiring individuals from across the province. Two representing each of the 16 decades since 1860 were selected. Those chosen range from priests to poets, activists to artists, all creating change and inspiration.
Check out all the remarkable Nova Scotians in the online exhibit.
Art in the Hall 5
December 12, 2018 – March 29, 2019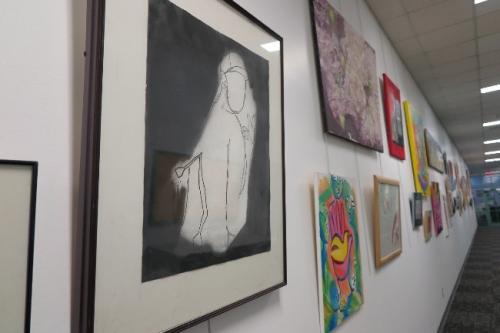 Works by known and unknown student artists from Northumberland High School are interspersed with thought-provoking art by Janet Wallace and Joan Krawzyck. Anchored by the large canvases of Wallace and Krawzyck, the art left behind from Art Class when students moved on, represents a variety of media and topics.
Before settling in Nova Scotia, Joan Krawczyk lived in New York City where she was the director of an art gallery, worked at The Paris Review as the art editor and print director, worked on major motion pictures as a fine art specialist, curated art exhibitions, exhibited her own work and became a private art dealer. She has received numerous grants and awards.
Janet Wallace recently returned to her hometown of New Glasgow from Los Angeles. She has worked for more than 35 years as an artist, muralist, portrait artist, designer and art instructor. She particularly enjoys working on projects that have real significance to the community and make a difference. She believes art should be accessible, engaging and inform and inspire people in their daily lives.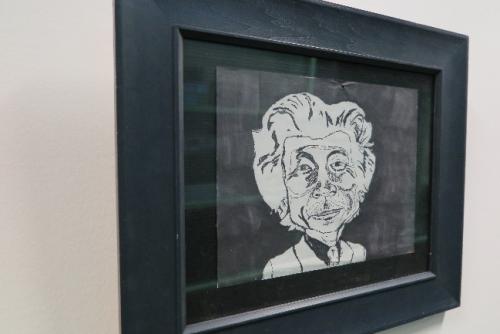 Artist unknown, Untitled, Northumberland Regional High.  
Dawn MacKenzie has been collecting work left behind by her students at Northumberland Regional High, Pictou County, for almost 15 years. We feel they exhibit a mature aesthetic and insightful subject matter. 
Art at Large is a non-exclusive group of collaborative artists who just want to share art with their community and the world. Featuring talented local artists from Pictou County, Nova Scotia, they are always looking for ways to improve their community through art and teaching.