Saturday, March 10th, 2018

to

Sunday, March 18th, 2018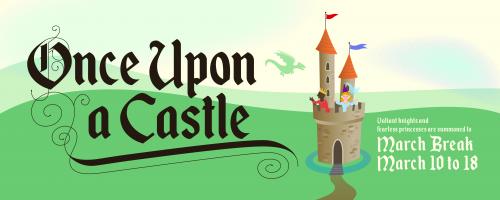 9 am - 5 pm Monday to Saturday; Sunday 10 am - 5 pm. Regular admission fees apply.
Be King or Queen of our castle when you join us for this medieval adventure.  Kids can build castle walls with wooden blocks, then knock them down again with a catapult. Dress as a Lord, Lady or Jester, and act out a medieval skit in costume. Escape from a dungeon maze, practice jousting skills, and quest for treasure through the Museum's galleries.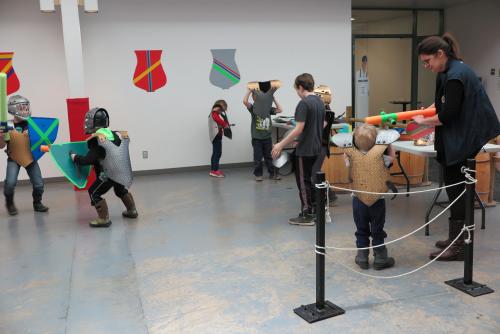 Get your armour on for a good old-fashioned sword fight!
Activity Stations
Activities are ongoing throughout the day.
Dungeon Maze - Make your way through twists, turns and dead ends to escape the Dungeon maze. It's easy to get in … but can you get out?
Castles and Catapults - Build up your castle walls with wooden blocks, then knock them down with a small-scale catapult.
Dress-Up Theatre - Join Museum staff and create a Medieval adventure from days of old, and act it out in costume.
Games and Thrones - Pass over our castle's drawbridge and test your skills with foam swords, jousting lances and other games.
Craft - Young Lords and Ladies can make and decorate a crown, and design their own Royal Crest.
Treasure Hunt - Embark on a quest through the Museum galleries to find clues and win a prize.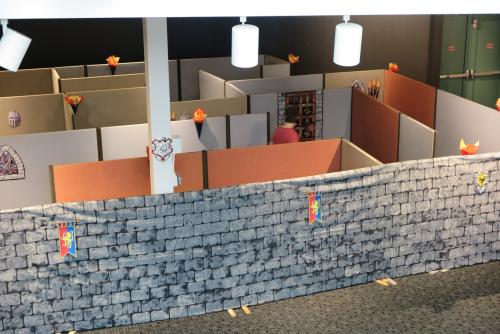 Visit the castle dungeon. It's aMAZEing!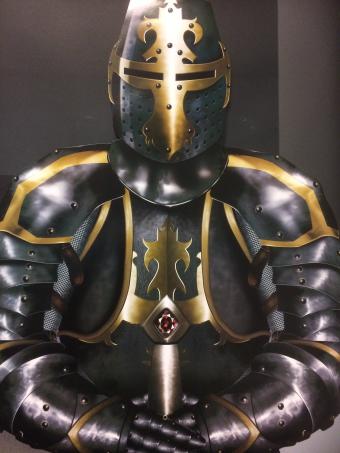 Special Features
Special Guest - visit Thor, a Bearded Dragon lizard in his castle.
Armour and swords - see a special display, courtesy of Loyalist Arms and Repair
Virtual Sandbox - Build mountains and valleys, rivers and lakes, and watch as the topography changes as you move the sand!
LEGO extravaganza -  adults and kids always enjoy creating from our piles of Lego
Visit Hughie - tour through our exhibits, have imaginary tea with Raggedy Ann and Andy, and (kids 6 and under can) make a special stop to operate Hughie the Crane.
Small Kids Area
A quieter area for children 5 and under, with activities, coloring tables and soft blocks.