Monday, February 19th, 2018
2018 Heritage Day honouree: Mona Parsons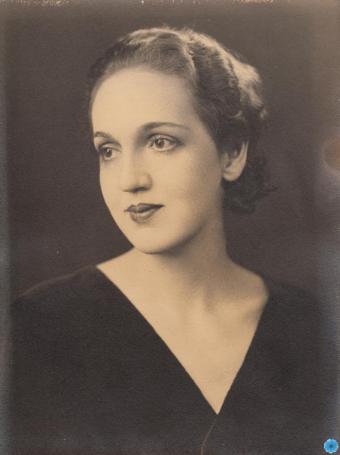 Photo of Mona Parsons courtesy of Randall House Museum, Wolfville, NS.  
Originally from Middleton, NS, and later, Wolfville, Mona Parsons is Nova Scotia's 2018 honouree for Heritage Day. Mona is being commemorated for the bravery and fortitude she showed as a member of the Dutch resistance during World War II.
Mona settled in the Netherlands in 1937 after marrying a wealthy Dutch businessman. In 1940 the country was invaded and occupied by Germany. During the five long years of the occupation, the Dutch experienced such brutality and privation that Mona and her husband believed they needed to resist, and used their estate as a place to hide downed Allied airmen. They were reported to the Gestapo and arrested in September, 1941. She was sentenced to death at her trial, but this was commuted to life in prison at hard labour. Mona was the only Canadian female civilian imprisoned by the Nazis.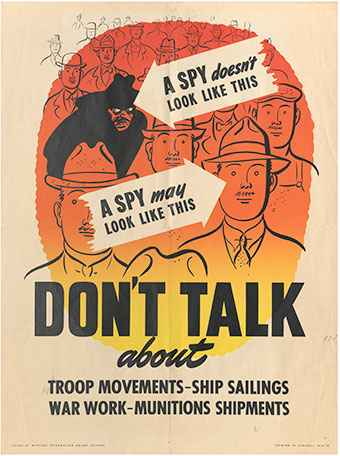 Participating in the Resistance was dangerous, since informers put people at risk of death, torture, and imprisonment. Poster image courtesy of Nova Scotia Archives.  
In March 1945, after more than three years of grueling incarceration, Mona escaped with another prisoner, and walked for three weeks and 125 kms from Germany to the Netherlands. A Dutch farmer helped her reach Canadian troops who, as it turns out, were the North Nova Scotia Highlanders. These soldiers saw a thin, sick Nova Scotian with bad blisters on her bare feet. She also suffered from what we now know as PTSD.
Mona was recognized for her bravery with commendations from the British Air Marshall and United States President Dwight D. Eisenhower.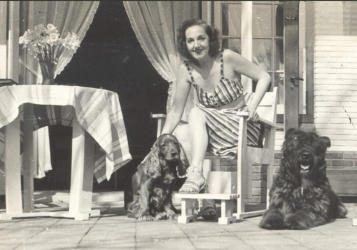 Photo courtesy of
www.monaparsons.ca
After the war, Mona returned to Nova Scotia as a widow, and married a childhood friend. She died in 1976. A statue of her likeness recently has been erected in Wolfville.
For more information:
Special activities in honour of Mona Parsons, include uniforms from World War II, courtesy of the Pictou County Military Museum, and an activity inviting visitors to try sending simple Morse Code messages as members of the Resistance did.
Heritage Day activities – free admission
Hope and Survival and the Pictou County Response – Lynn MacLean from 10 am to 4 pm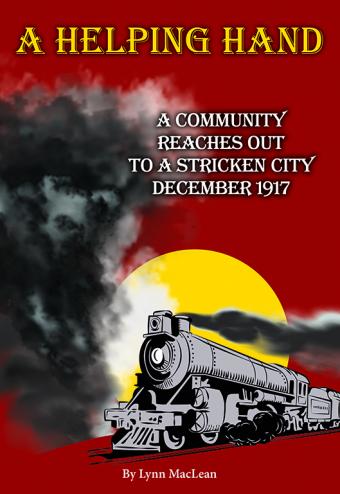 Local historian and author Lynn MacLean will be on hand in our feature exhibit Hope and Survival to talk about how Pictou County experienced the Halifax Explosion and rushed to aid the city. Hot off the presses is her new novel for children which interweaves history with imagination to tell a story from a child's perspective.
Weaving Demonstration – Rachel Robitaille from 10 am to 12 pm and from 1 pm to 3 pm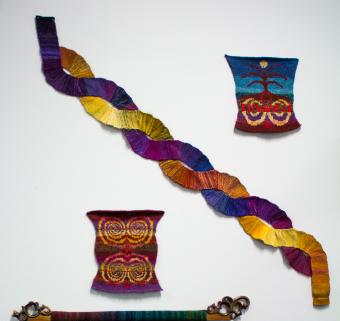 Heaven and Earth
, Rachel Robitaille. Photo courtesy of Curtis Botham.  
Join weaver Rachel Robitaille, one of the featured artists of our Art In the Hall exhibit, who will be on hand to offer weaving demonstrations.
One-On-One with the artists – Jon Raven Visser and Curtis Botham from 10 am to 4 pm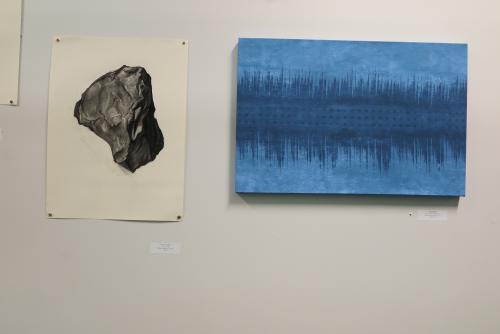 Coal Study 3
by Curtis Botham and
Snowfall
by Jon Raven Visser in the exhibit
Art In the Hall 2
Local multimedia artist Jon Raven Visser and Town of New Glasgow Artist-In-Residence Curtis Botham will be on hand for informal chats with visitors about their work and the latest installation by the Artatlarge Collective.
Build your collection of local history books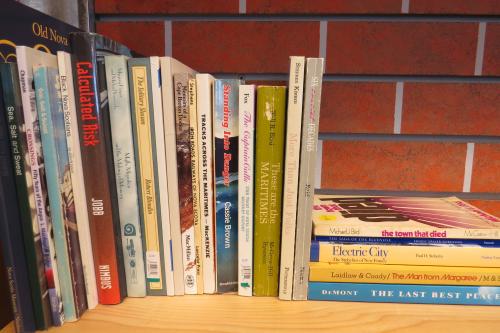 Some of the books available during our special promotion of Nova Scotia history.  
Based on customer requests, our gift shop manager, Michael, has been on the hunt for out-of-print Nova Scotia and Pictou County histories. In this special Heritage Day-only promotion, these volumes are offered at cost. Check it out to find that long-sought-after volume you have been missing.