Saturday, March 13th, 2021

to

Sunday, March 21st, 2021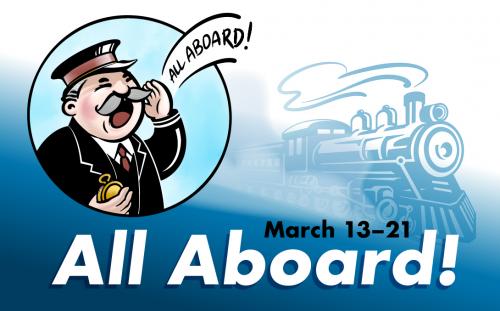 ​
It's Full Steam Ahead at the Museum of Industry this March Break. 
We are happy to welcome you to the Museum of Industry. We have been working hard to prepare our site for your visit.
To keep our visitors safe, social distancing rules are in effect, wearing a non-medical mask is mandatory and most of our interactive exhibits, including the Kids' Train are not available.
But there's still lots to see and do. Our permanent exhibits and Museum Shop are open.
March Break Special Features
We are welcoming the Albion Locomotive back to our foyer.  Used by the General Mining Association from 1855 to 1893 to run coal from the Albion Mines in Stellarton to the loading grounds at Abercrombie, in Pictou County, NS. This iconic steam locomotive weighs 66,000 pounds! 
Train Tales
Young children can gather with a Museum interpreter for Train-themed stories, a puppet show, and a look at some of our railroad artifacts, including the brass whistle from the 1838 steam locomotive "Samson".  What might it sound like? Receive your own wooden train whistle to decorate at home.
Daily at 10:30, 11:30, 2:00
I-Spy with my little eye….
I-Spy with my little eye…a boat, a train, a bear in the woods! Can you find them? Put your brain to work with one of or all our six I-Spy puzzles.  Look for all the clues hidden in plain sight throughout the Museum.
Printing Press
Our Printing Press is a real "wayback" machine! Join a Museum interpreter and see how books and newspapers were printed in the 1800s. Everyone can take home a printed bookmark for their favourite read.
Daily at 10:30 – 12:00 And 1:30 – 3:30
Oxford Sawmill
Join Steven, our interpreter, who will show you the stages logs go through to become lumber. Steven's stories of work in Nova Scotia's lumber mills add a personal touch.
Saturday March 13 and Monday March 15 – Saturday March 20,
at 10:30, 11:30, 1:30, 2:30, 3:30
Drummond Machine Shop
In the 1800s, the Age of Steam brought railroads and factories to Nova Scotia. Demonstrations of our belt-driven machine shop open a window on how things were made over 100 years ago.
Daily at 10:00, 11:00, 1:00, 2:00, 3:00