Industry and Society in Nova Scotia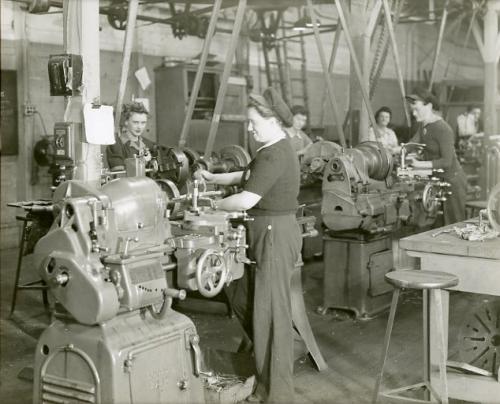 Highlights
The Industry and Society in Nova Scotia tour uses images and artifacts in the Museum's exhibits to tell the story of Nova Scotia's industrial development from the 1820s to the present day. In this virtual tour, a Museum interpreter presents the choices, challenges and consequences Nova Scotians faced as we evolved from a rural colony to an industrial economy, society, and landscape. Industry and Society in Nova Scotia is a great way to introduce new concepts at the beginning of a unit, or to sum up information at the end.
Curriculum Outcomes Links
The Industry and Society tour can be customized to focus on a variety of units and outcomes relevant to the Social Studies, Technology Education and Business Education curriculum for Grades 7, 8, 11 and 12. Areas of focus can include industrialization and economic development, entrepreneurship, child labor, worker's rights and unionization, the effect of industry and technology on life and work, changing gender roles, and workers' health and safety. Key time periods include the era of industrial expansion in the mid-1800s, changing economic conditions in the 1920s and '30s, and the post-war world of the 1950s and '60s.
Program Length
30 - 45 minutes
Capacity
1 class (30 students)
Cost
The cost for this on-line tour is $75 including tax, for a group of up to 30 students.
Information and Reservations
To discuss adapting this tour to meet your needs and make a reservation, please contact Andrew Phillips at (902) 928-3657 or email andrew.k.phillips@novascotia.ca