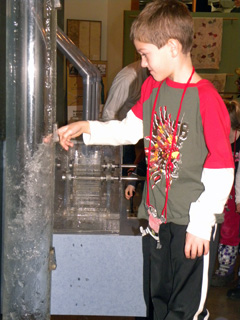 Top 10 Things to See and Do (in no particular order): 
Feel the power of water.
See machines in action.
Ring a locomotive bell.
Caulk ship planking with hemp.
Be the fastest on the assembly line.
Check out the mobile classroom on the shopmobile.
Hear the original broadcast of the Moose River Mine Disaster.
Shovel "coal" on our kids' train.
Visit Samson, one of the world's oldest surviving locomotives.
Learn about Nova Scotia.