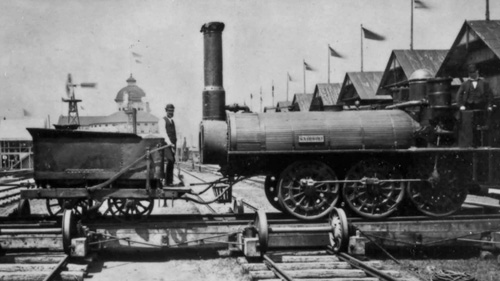 SamsonTimeline
1838: Built by Timothy Hackworth, Durham, England.
1839: Shipped by General Mining Association to Nova Scotia with George Davidson who assembled the pieces.
1839-67: Used to haul coal from Albion Mines to the loading pier from ships at Abercrombie
1867-1883: Semi-retired as a shunter in the coal company yard.
1883: Sent to Chicago for display as an "antique" at the National Exhibition of Railway Appliances.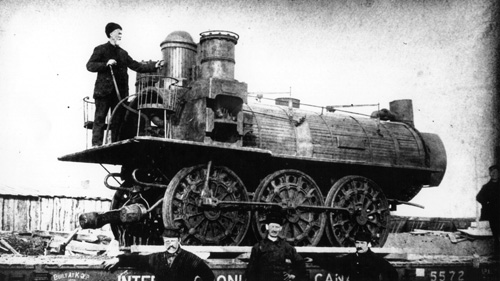 Courtesy of Nova Scotia Archives and Records Management
1893: Sent to Chicago, with George Davidson, as an display for the Chicago World's Fair. Subsequently acquired by the Baltimore and Ohio Railway Museum.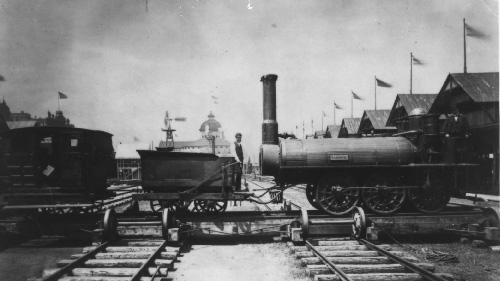 1927: Displayed at the Baltimore & Ohio Railway's Fair of the Iron Horse, Baltimore, Maryland.
1928: Returned to Nova Scotia to be put on display with locomotive "Albion" near the Halifax CNR station.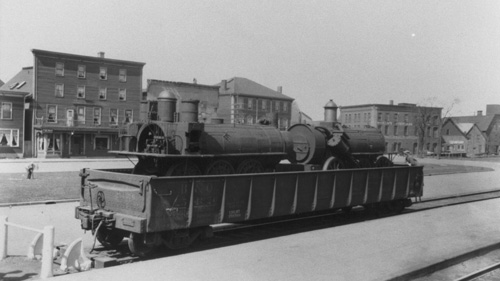 1950: Returned to Pictou County and refurbished by Trenton Industries and Eastern Woodworkers.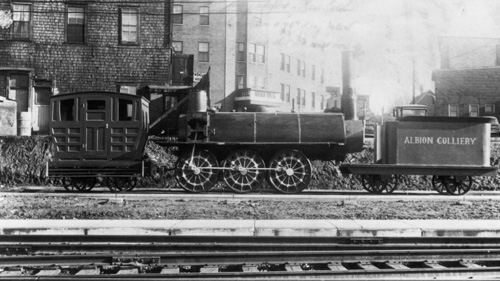 1967: Housed in a special covered display built as a Centennial project next to the New Glasgow library.
1990: Transferred to the Museum of Industry.
1995: Restored to appearance at the end of its working life, and put on display in the museum near the site of the original Albion Mines locomotive shed.