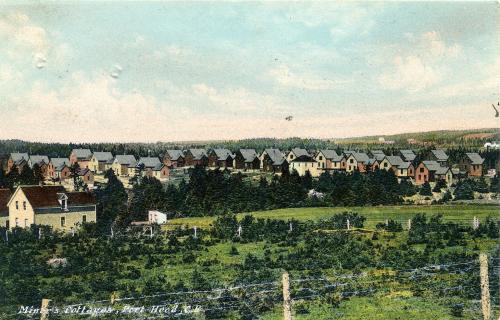 Miners Cottages, Port Hood, 1907. Reference number: 84-667-14767. Beaton Institute, Cape Breton University.
Early Morning Explosion
Just after 7 am on February 7, 1908 an explosion in No. 3 balance of Port Hood mine instantly killed the 10 men working there. These were six local miners and four newly arrived from Bulgaria with no family in Port Hood nor contact information in their homeland. Their families in Bulgaria would never learn of their fate.
The coal company attributed the blast to a can of shooting powder, claiming it could not have been a methane explosion because their mine was not gassy; indeed, it was the safest in the province, they said.
Investigation of the Explosion
The Coroner's Jury accepted the company's explanation, finding the deaths were caused "by an explosion of some explosive mixture." However, a Commission of Inquiry and the Deputy Inspector of Mines disputed this. Evidence pointed to a methane or methane-and-dust explosion. The blast was so powerful that men more than 805 metres away were thrown down by it while the devastation included roof falls and twisted timbers and materials.
Methane Build-up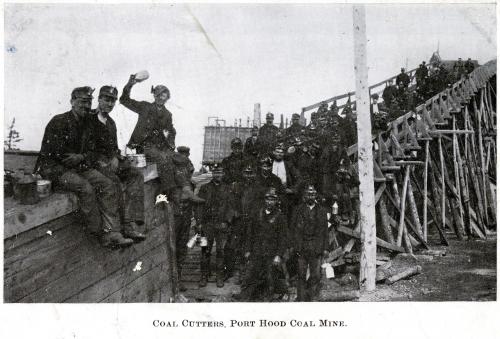 Coal Cutters, Port Hood Coal Mine, ca. 1909. Reference number: 84-922-15022a. Beaton Institute, Cape Breton University.

 

Although gas had been recently found there, the section was not tested before the shift. Also, a brattice stopping had been left down, short-circuiting the ventilation, thus allowing methane to build up and be ignited by an open-flame lamp still used in this mine. Further, formal mine inspections in the 11 weeks post-explosion found dangerous amounts of gas 65 times. No evidence existed that blasting powder was fired at all.