Oct. 15, 2014 - Jan. 31, 2015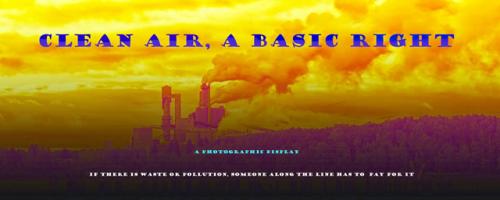 Clean Air, A Basic Right is an exhibit of prints created by 13 Pictou County photographers expressing their concerns about emissions from the local pulp mill. Twenty-nine prints are on view exploring the impact of the mill through a variety of related subjects. According to the photographers who curated the show, the intention is not to advocate for the mill closure, but rather to draw attention to health and environmental concerns. The result is a thought-provoking examination of a complicated and emotional topic affecting the lives of many Nova Scotians.
A photo gallery provides a sampling of the images of this exhibit.