Art in the Hall 2
January 15 – April 13, 2018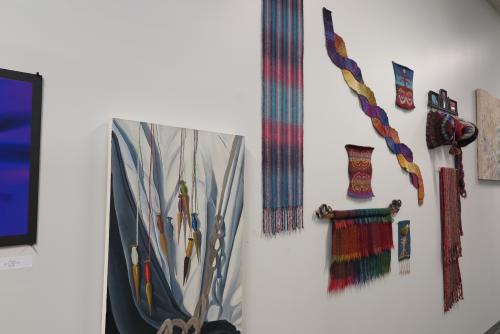 This is the second in a series of rotating installations of art by Pictou County artists. Curated by the Art At Large Collective, this show features seven new and emerging artists: Curtis Botham, Barbara Brown Conrod, Al Farthing, Joan Krawczyk, Dawn MacKenzie DeCoff,  Rachel Robitaille, Jon Raven Visser. Works include everything from carvings to weavings, charcoal drawings to photography-based multimedia. Open your eyes to the creativity among us by visiting this free show. The work featured includes:
Curtis Botham (New Glasgow Artist-In-Residence)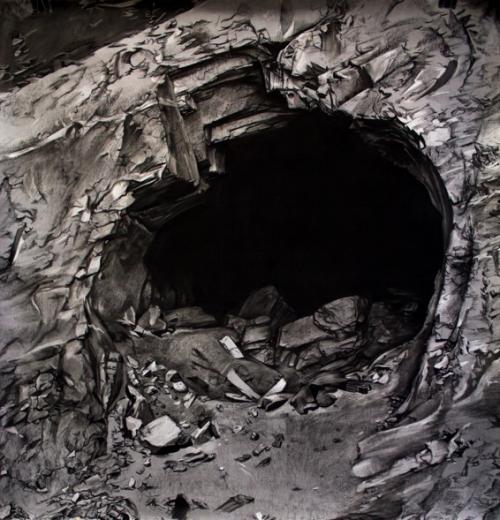 "The current open-pit coal mine in Stellarton burrowed through a network of century-old underground mine networks, exposing them to sunlight for the first time. My drawing depicts one of these unearthed mine passages. To create the drawing's foundation, I collected coal dust from the site of the former Westray Mine, and coated the paper with it. Mining has been part of Pictou County for 400 years, and I felt that integrating the coal dust into the drawing itself would unify the drawing with the history of the area, and also speak to the danger and tragedy that is so closely linked to mining. Nova Scotia relies more heavily on coal as fuel than any other Canadian province."
Dawn MacKenzie DeCoff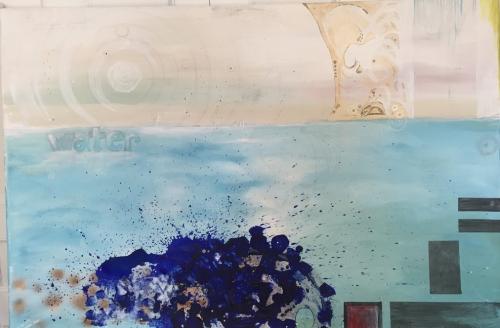 "Into the wind:a prayer for balance" (zoom detail)
The work began in 2003 and is ongoing.  It has been a record of my internal dialogue considering the future of life, community, environment and sustainable industry and the way all these things relate to, and are like our most precious resource:water.  A manifesto recorded with mindful mark making, careful balance of words, this piece is a response, a prayer, and a blueprint for the best future.
Jon Raven Visser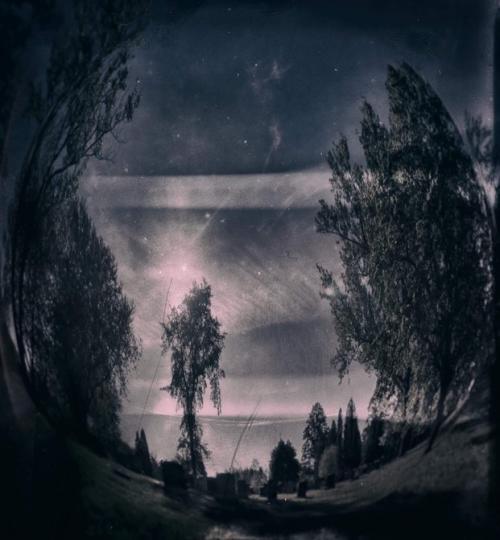 "still"
As a multimedia artist I first chose to take the photo of the graveyard with my manual fisheye lens, and then I used a series of wet platting and box camera filtering on the image to make it even more impactful.  There are many things you can see within the image... the circle within the square, the dirt and scratches, the uplifting sky … just to name a few.  It is much like the revolution of life and death and life again.