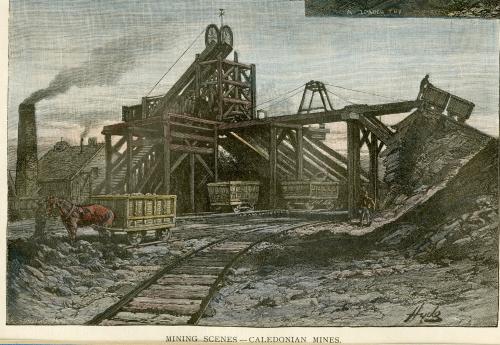 Mining Scenes – Caledonian Mines print detail, no date. MOI Collection, I92.11.2. This is believed to be am image of the Caledonia Mine in Glace Bay.

 
What happened
In the early morning of June 16, 1899, workers in Glace Bay's Caledonia mine smelled smoke and were heading out of the mine when management requested they turn back, find the fire, and fight it with buckets of water. Shortly after, two explosions occurred, one hour apart. The 11 men fighting the fire perished in the afterdamp (carbon monoxide). Twelve brave rescuers descended the volatile mine and brought out their bodies. 
The fire grew as the water bucket-brigade proved ineffectual. Other solutions were tried, but the fire persisted, and the section had to be flooded. Finally, by September 16, the fire was out. Then it took eight months to pump out the water. 
Cause of the explosion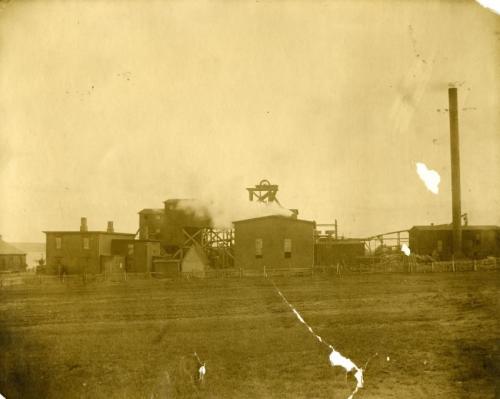 Caledonia No. 4 Colliery, ca. 1900-1920. Reference number: 77-143-277. Beaton Institute, Cape Breton University.

The fire was deemed to have started in the pump room, likely ignited by the pump man's open-flame heater, while he was attending to a lower pump. Upon returning to the main pump he was driven back by heavy smoke. The explosions occurred when fire ignited methane, more prevalent that day because of the low barometer.  (When pressure is heavier on the earth it pushes more gas from the coal.)